We're Brian and Lisa Honing. We're a husband and wife team that works together to create beautiful interior and exterior furniture for our clients' homes and commercial spaces. Honing Design is our company – our passion – and it's how we spend our days doing what we love!
About Brian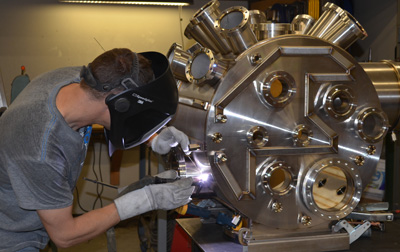 I come from a 20-year background as a welder, designer and fabricator. My journey in the welding industry began when I was just 20 as I transitioned from mechanical engineering into the aerospace, pharmaceutical and military industries as a specialist in stainless steel and aluminum welding and fabricating. From a very young age, I spent time designing and building a wide variety of creations using natural wood. For me, there's something special about taking a concept in my mind and turning it into a finished product that I can see, feel and appreciate.
Honing Design is the perfect combination of passion and skillset. My strong industrial background results in a focus on durability and function while my creative side paves the road to the development of furniture that catches the eye and stimulates the imagination.
About Lisa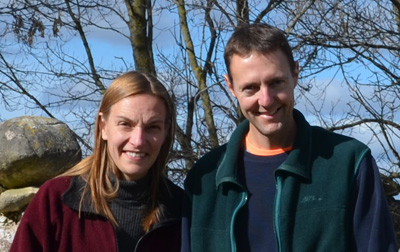 My specialty is people. I've spent the better part of my career collaborating with clients one-on-one and it's a skill I use every day here at Honing Design. After working 10+ years as an employment counsellor, I was ready to follow the entrepreneurial dreams my husband and I both share.
A huge advocate of Brian's talents, I've come to play an integral role here at Honing Design. I interact with new customers and help our clients determine exactly what they're looking for. Working hard to create a warm, welcoming and personalized experience for each and every one of our customers, there's nothing I enjoy more than handling the day-to-day operational tasks that make our company thrive.